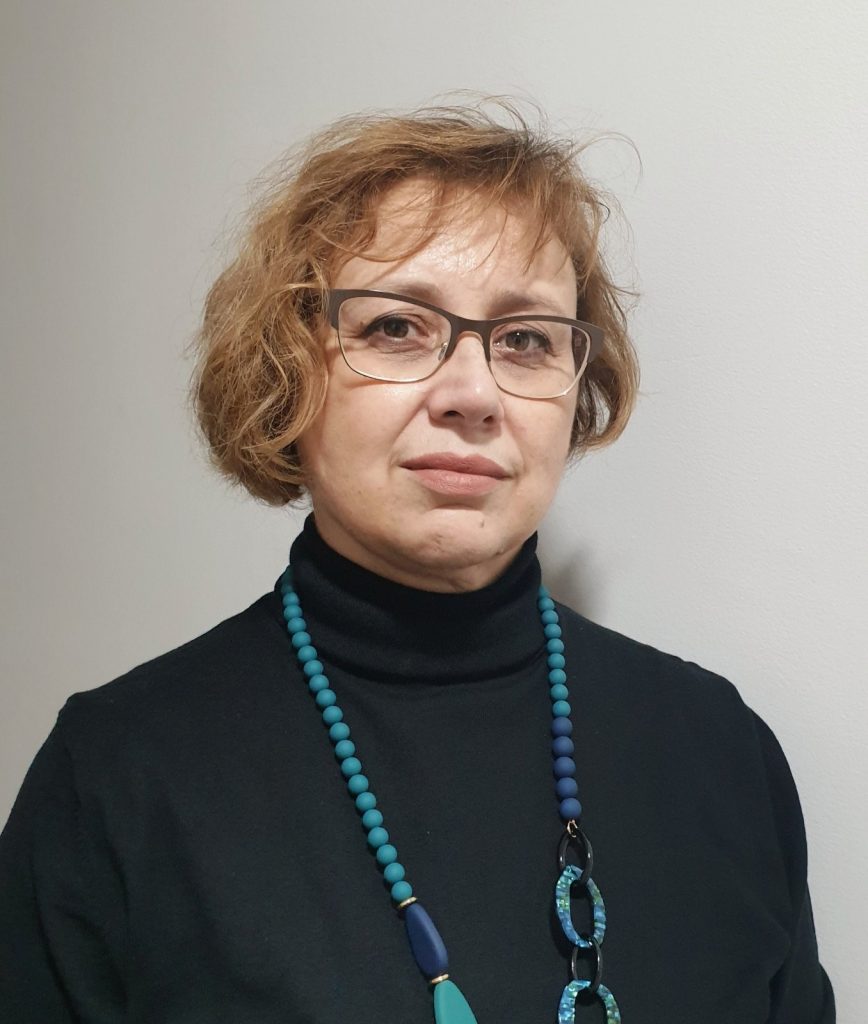 Prof. Sanja Panchevska, PhD – vice-dean for academic affairs
EDUCATION
Ss. Cyril and Methodius University, Skopje, North Macedonia, Faculty of Dentistry
1985-1991
DDS
Ss. Cyril and Methodius University, Skopje, North Macedonia, Faculty od Dentistry
1997
Specialist in Prosthetics Dentistry
Ss. Cyril and Methodius University, Skopje, North Macedonia, Faculty of Dentistry
2004
MSc
Ss. Cyril and Methodius University, Skopje, North Macedonia, Faculty of Dentistry
2010
PhD

WORK EXPERIENCE
PHO Dental Clinical Center St. Pantejlemont Skopje
1992 – Dentist
1997 – Specialist in Prosthetic Dentistry
Ss. Cyril and Methodius University, Skopje, North Macedonia, Faculty of Dentistry
Assistant
1997 – 2014
Ss. Cyril and Methodius University, Skopje, North Macedonia, Faculty of Dentistry
Assistent Professor
2014 – 2019
Ss. Cyril and Methodius University, Skopje, North Macedonia, Faculty of Dentistry
Associated Professor
2019 – present
ACHIEVEMENTS HIGHLIGHTS
PHO Dental Clinical Center St. Pantejlemont Skopje
Head of the Department for Removable Prosthodontics
2016 – December 2021
Ss. Cyril and Methodius University, Skopje, North Macedonia, Faculty of Dentistry
Vice- dean for teaching
2021 – present
Macedonian Dental Society
General Secretary
2009 – 2017
Macedonian Dental Society – Association of Prosthetic Dentistry
General Secretary
2009 – 2021
Awards and recognitions by the Macedonian Dental Society, Macedonian Medical Society, Faculty of Dentistry Skopje, BaSS.
Author and co-author of more than 80 scientific and professional papers and papers presented at conferences.
Participation in numerous international symposiums and congresses as an author or invited lecturer.
Participant in expert's group for improving of professional secondary education.
E-mail: spanchevska@stomfak.ukim.edu.mk