Continuing education is part of the educational process that every dentist who is actively involved in clinical dentistry goes through. This part of the education is independent of the undergraduate, postgraduate education and specialization and includes deepening the already acquired knowledge and skills and acquiring new ones from the general, but also from the specialized dental education.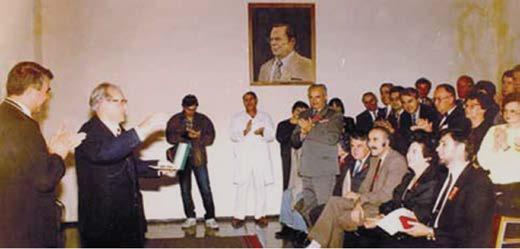 The aim of the seminars, symposia and courses is to acquaint the fellow practitioner with the forms and models of work in a certain area, to train him to perform simpler procedures and methods that are a novelty in everyday dental practice. The novelties may refer to the application of a new method in solving a certain problem, application of new materials and technologies in therapy and diagnostics, as well as application of new concepts in the diagnosis of rare phenomena and diseases.
For the completed form of education, a document is issued, a certificate with a certain number of points determined by the Dental Chamber.
The need for continuous education within events that will refresh and complement the knowledge and skills of colleagues, the Faculty recognized in 1989 when a symposium was organized entitled "Scientific
achievements in dentistry ". Later, this symposium grew into annual thematic international seminars entitled "Science Transfer".
The educational contents of the seminars were published in the magazine Dental Review which was published by the Faculty under the editorship of prof. Dr. Aleksandar Grchev. Today's post-educational seminars conducted by the Faculty of Dentistry are thematic, interactive, with international visits of professors and experts in specific fields and are held once a year.
The current head of the Continuing Education at the Faculty of Dentistry is Dr. Marija Stevanovic, full-time professor at the Department of Pediatric and Preventive Dentistry.